Planning to start a career in Digital Marketing? Let me tell you, it is a great choice.
You can start a career in Digital Marketing whether you are a college graduate or someone looking to change their careers. All you need to do is master the required skills which you can learn from the comfort of your home. There are many courses out there that can guide you to start your career.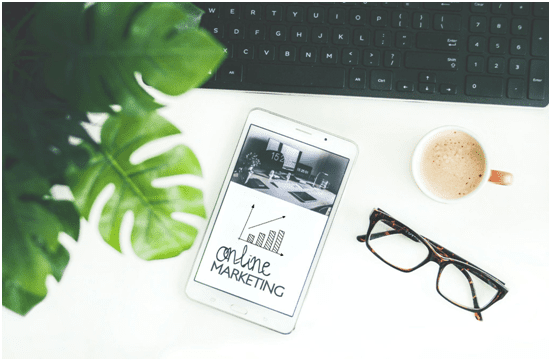 Is digital marketing a good career option? (Is digital marketing a good career option in 2021?)
We live in a digital world and marketers are shifting towards digital advertising. The traditional marketing channels exist but they are being overpowered by digital marketing. Companies need to improve their online visibility and the demand for digital marketing jobs is increasing around the world. The fact that you can work from any location makes digital marketing ideal for people looking to start their own business or work as a full-time freelancer.
Steps to Start a Successful Digital Marketing Career from Beginner to a Pro:
1. Learn what you are getting into (Learn the basics of Digital Marketing)
Digital marketing or online marketing as it is sometimes known is a broad term that is used to describe the process of marketing on the Internet.
It has a number of components that cover all areas of online promotion. You need to understand that it's not a single discipline but it has a number of processes (channels) that can participate in a digital marketing campaign.
Here are some marketing terms you need to learn and understand to take the first step towards your career in Digital Marketing.
| | |
| --- | --- |
| Website Marketing | Promoting your website on the internet. |
| Content Marketing | Marketing strategy used to attract, engage, and retain an audience |
| Email Marketing | Marketing products or services using email. |
| Social Media Marketing | Marketing on Facebook, Instagram, and other social media networks |
| Mobile Marketing | Marketing on App Stores (Google Play, Apple Store) |
| Video Marketing | Marketing on YouTube, Vimeo, and other video channels |
| Affiliate Marketing | Making sales by promoting other people's products and getting an affiliate commission. |
| Search Engine Marketing | Search Engine Optimization (organic SEO) and paid search advertising. |
2. Start with a Digital Marketing course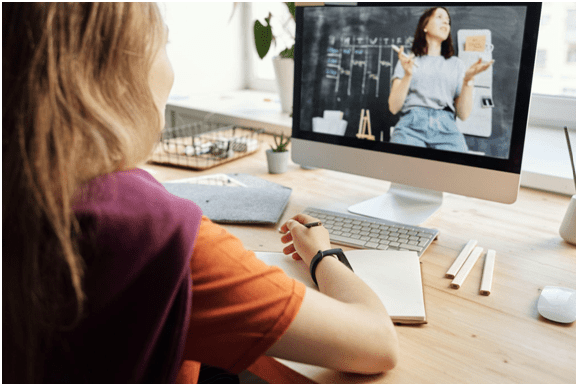 It is important to learn and understand
What digital marketing is?
How does digital marketing work?
What does it offer to the world?
Do you have what it takes?
As you might imagine, not every digital marketing course is created equally. There is a lot of time and even money investment when taking a course. That's not to mention the opportunity cost but it will all be worth it if you give your 100%. With so much at stake in your digital marketing career, you need to know how to evaluate digital marketing training properly.
Here are some extra pointers to keep in your mind:
Understand Your Needs
Know Your Learning Style
Evaluate the Course Creator's Expertise
Ask About Career Connections
3. Start your website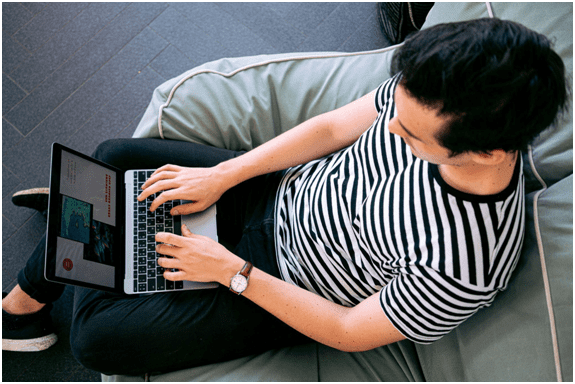 Once you've learned the basics, the next best step is to "Go digital", which is to start your own website and start practicing digital marketing. It is not enough to know the theory behind SEO and social media marketing, but it is necessary to know how to apply the various techniques in practice. Use your blog as evidence of what you know so far and as proof you want to learn more.
During your digital marketing career, you will be asked to promote different types of websites to increase organic traffic (SEO) or sales through PPC and social media advertising. create a blog and work to increase your ranking and at the same time create a product or find a product to promote through advertising and try to make a sale. It's the only way to build a solid foundation for your career. You can use it as a showcase to convince new employers or clients to trust you and secure a good contract or job. When we hire new digital marketing specialists we don't just look for certifications but for people who can prove their knowledge and having a website with high rankings and traffic is the best way to do this.
4. Become an Search Engine Optimization Expert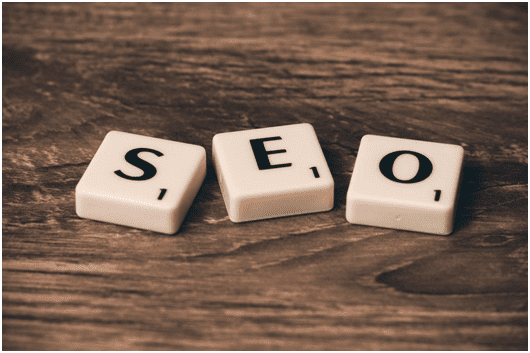 Simply put, it means the process of improving your site to increase its visibility when people search. So once you've created your website, you want it to reach other people. When people search for a topic, your customers want their webpage to be in the top 5 because we all know that nobody goes any further.
So, to become an expert in digital marketing, you must become an SEO expert and then develop other skills. With SEO you will learn how to create a website that will appeal to both users and search engines and you can apply the same concept to improve your Google Ads and paid campaigns on Facebook. Build your SEO career gradually and when you feel you have mastered the SEO skills, continue with the rest. If your role is in SEO and you want to get to grips with PPC, you can't expect your employer to have the time to teach you. In the end, you're responsible for your own training, and in turn, your own future.
5. Get a Google Ads Certification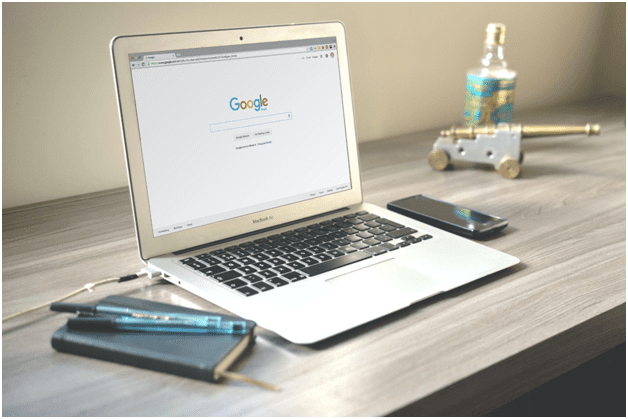 Use Google Ads to promote products or services in the various Google properties and websites on the Internet. As a digital marketing consultant it is part of your job responsibilities to use Google ads and the fastest way to acquire the necessary skills is to get a Google Ads certification.
Google has a plethora of resources to help you become a Google AdWords Expert and getting a certification is a great way to prove to your clients or potential employers that you have the necessary skills. Just search for Google ads certification and you will be on your way. Once you get that certification you can easily market for your clients through Google.
6. Learn Facebook Advertising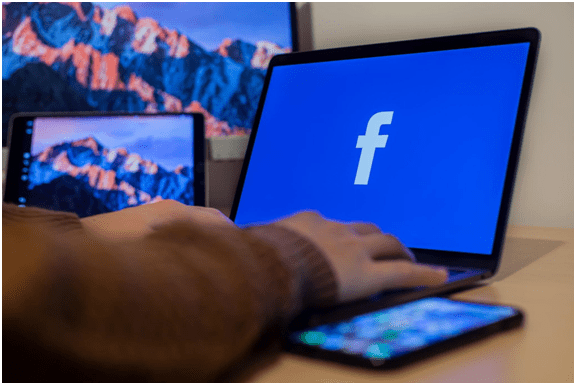 As a digital marketing specialist, you need to know how the different social media networks work (Twitter, Instagram, Pinterest, LinkedIn) but the majority of your clients will opt for Facebook and Instagram as they have a high user usage and are popular among all age groups.You will have to dedicate your time and campaign budget on Facebook and Instagram.
Starting with social media marketing and specifically Facebook Ads. Facebook is now one of the most important tools for any digital marketing campaign. Getting organic exposure on Facebook is becoming increasingly difficult, so the only way is to learn how to use their advertising platform. If you've followed the steps above and have a good understanding of SEO and Google Ads, learning how to use Facebook Ads shouldn't be difficult. Many of the concepts are similar to PPC (pay-per-click) but you still need to learn how to use the tool and familiarize yourself with Facebook's various policies. Facebook Official Online Courses is a highly recommended course.
7. Master Google Analytics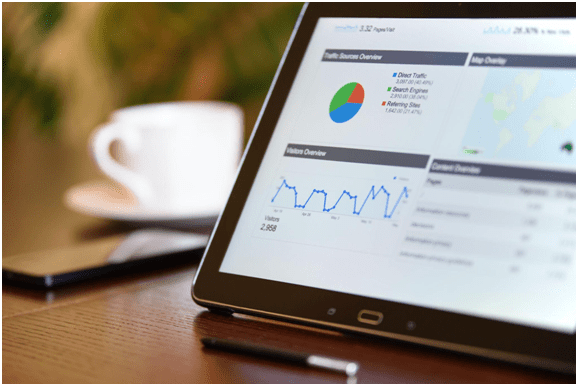 Google Analytics lets you measure your advertising ROI as well as track your Flash, video, and social networking sites and applications. Besides learning the different tools that can generate traffic, a digital marketing professional needs to know Analytics.
One of the main characteristics of any digital marketing campaign is that everything is measurable.Google Analytics includes features that can help users identify trends and patterns in how visitors engage with their websites. Features enable data collection, analysis, monitoring, visualization, reporting and integration with other applications. You know how many people viewed your campaigns, how many people clicked on your ads, how many conversions they generated, and a lot of other metrics that cover every aspect of a campaign. To be able to make informed decisions based on real data, you need to know how to measure the effectiveness of a campaign and how to analyze the results.
8. Freelancing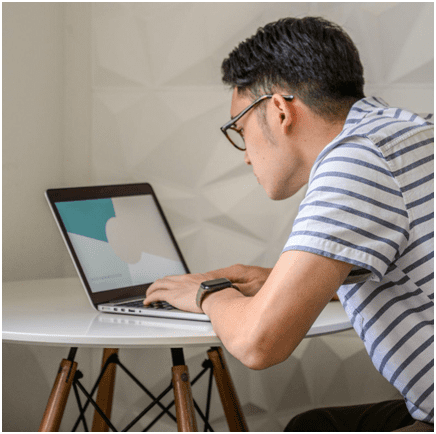 Everything starts with the first step. Now that you've mastered most of the important parts of digital marketing, it's time to put your skills to work.
Freelancing is a step that many people take to get started. It helps you build your portfolio while learning a lot. Freelancing is the starting point for your career, it is important that you focus on experience rather than capital. Starting your own website (step 2 above) is a great way to practice various digital marketing techniques, but doing digital marketing for clients is a completely different story. Customer account management will "force" you to set up procedures, improve your analytical and reporting skills, learn how to manage budgets, and how to manage customer communications. Start with quick and easy tasks first and gradually move on to larger projects.
9. A Good Internship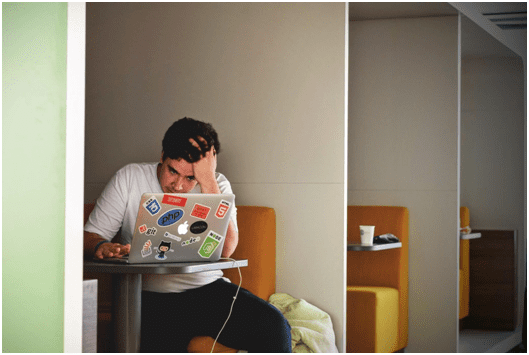 When I say "good" I mean a good company. Working in an established agency is highly recommended because you will learn how modern digital marketing agencies work and you can use some of their practices if you later decide to start your own agency or join another company as a digital marketing expert.
I would also recommend Internships at startups as a good option too because not only will you learn a lot, you will be taken out of your comfort zone and work harder than in an established company, plus there is a greater chance that you may become a full time employee after the internship if you are good at what you do. Potential to get lots of wide-ranging experience and take on a lot of responsibility, fast; you can really make a difference in a way that you couldn't at a big, established brand.
Working with clients is different from doing digital marketing on your website and if you don't have a proper process in place you will be wasting valuable time on activities that are not "billable" and this will reduce your salary and income.
10. Get a job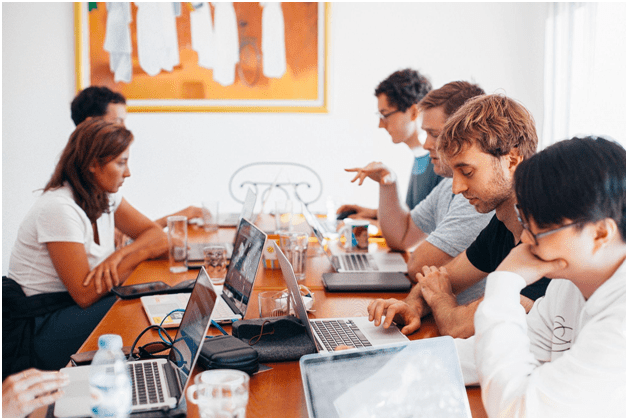 At this point, you will probably be involved in the industry for a year or two, more or less. However, if you reach this stage in less time, that's fine. Do what works for you and start looking for work when you feel ready. One of the best places to find digital jobs is on LinkedIn. It is a social media platform for professionals. It should come as no surprise that hiring companies have jumped on the bandwagon.
Currently, there are many recruitment agencies that use recruitment agency software that specifically only fills digital roles. If you google "[your desired job title] + [your position]", you should find out everything relevant around. Remember something once you get the job. This is a very fast-paced industry with best practices that can change in an instant. One thing digital marketers should follow is to keep up, you need to dedicate time every day. Otherwise, you can quickly fall behind.
11. Keep learning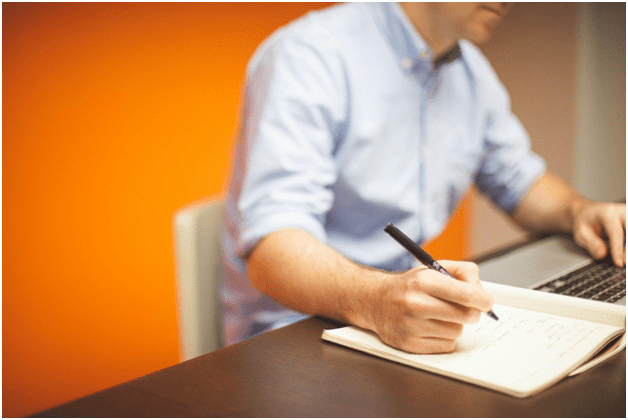 Digital marketing tactics change all the time. Some digital marketers love it and others hate it, but it is a fact that digital marketing is a rapidly changing industry. Google rolls out hundreds of changes to organic and paid search per year, Facebook's algorithms are constantly evolving, and in general, the digital marketing landscape is very dynamic. This means that if you decide to pursue a career in digital marketing, you should know beforehand that learning will become part of your DAILY business.In addition to learning how to use Google Analytics, you should also learn how to use other digital marketing tools. As you level up and become a digital marketing manager, you need to manage a team of digital marketing specialists. The only way to evaluate your work and check the progress of multiple projects at the same time is through tools. A good tool will allow you to create dashboards for all channels and reports that are meaningful to management or customers. There are tons of great tools out there, and while they're not free, the monthly fee is an investment in your career and another great addition to your resume.
7 Characteristics of a Good Digital Marketer:
Self Starter
Curious
Not Scared of Technology and Data
You Can Unlearn Bad Habits
Willing To Invest in Yourself
Get some wins
Build your business knowledge
Final thoughts
Starting a career in digital marketing is the right choice. There is an increasing demand for digital marketing professionals around the world, the pay is good (depending on experience) and it is a job you can do yourself as a freelancer or by joining a digital marketing agency. If you are starting now, your first concern should be developing your skills. There are many disciplines that make up digital marketing and you have to be an expert in all of them if you want to reach the top of the salary scale. If you have the opportunity to join an established digital marketing agency, go for it. The experience you will gain from working with experts and on multiple projects will be invaluable.
As an aspiring digital marketer, you can really stand out by showing that you understand what the company wants. That you understand their customers. And you understand how to show the ROI of your actions to a group of decision makers who may not know (or care) about marketing. Get to know as many analytical tools as possible. Google Analytics is an obvious starting point, but there are many more, from alternatives like Matomo, Woopra, and GoSquared, to platform-specific tools like Facebook Analytics and Google Ads.
Never stop learning. This is how you will progress, get promoted, and start earning more. The broader your expertise and the more experienced you are in each area, the greater your earning potential. These are managerial roles that come with higher salaries, but if you are looking for a six-figure salary, you need to aim for consulting and "manager" roles. Never stop learning. Never stop trying to improve yourself.
You May also Like