Social media marketing is one of the most important forms of marketing today. It is simple yet complicated. It is marketing your product using social media platforms to build an audience and connect with them. Use your audience engagement to build your brand, increase sales and website traffic.
This includes posting great content to social media profiles, listening to and engaging followers, analyzing results, and running social media ads.
Some of the major social media platforms are Facebook, Instagram, Twitter, LinkedIn, Pinterest, YouTube, and Snapchat.
Social media marketing started with companies sharing content on social media to increase traffic to their websites and, if possible, promote sales. But social media is far more mature than just a place to broadcast content.
You may have thousands of subscribers who don't read your posts or follow your links. The key is to actively engage with your content and share it with the network to create a thriving online community of ideal fans who will eventually become paying customers.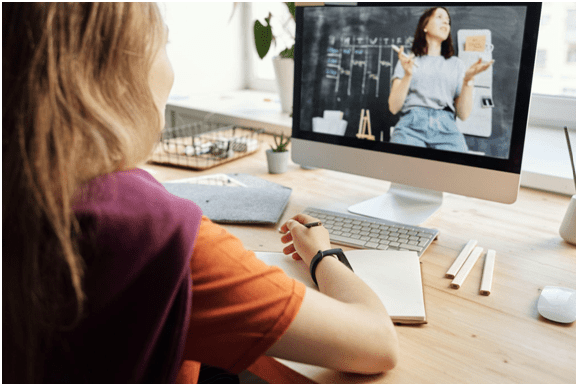 Here are some of the tips to help you get started:
1. Be Unique and Authentic
People follow brands that look authentic. They avoid anything shady, because a lot of online scams go on and everyone wants to avoid that. So be clear, unique and genuine, build a profile that makes people trust your brand.
2. Follow Relevant Accounts
To follow, you must first be a good follower. Finding and tracking accounts of real people and companies related to your business is an essential first step in building your own followers and a necessary foundation for some of the other tactics listed here to be effective.
But more importantly, tracking good and active accounts in a business category can provide a basis for you to interact with. This has several different impacts on follower growth, as you can see below.
3. Create Quality Content and Keep Posting
Make sure your feed/timeline always shows recently shared valuable content. Some observing users look at the feed below to see if you are active and will not receive spam if you follow them. On social media platforms that allow you to pin posts (posts that remain "pinned" at the top of your feed), you should always pin the most recent and most valuable content.
Of course, "be active and engage" is the best tip everyone has on every social media post, but it's really important for building valuable followers from real people. Social media activity of other people, especially influencers, shows your worth to new people and can even attract followers.
4. Listen to your audience
Many customers with brand problems turn to social media for help without waiting for an email or phone call. So, focus on helping people. They will be repeat customers and are willing to buy again if they know they can help when they have a problem. Using a social customer service platform will allow more users to log into your social media accounts, and having customer support available there will make troubleshooting easier.
5. Cross platform promotion
Make it easy to follow or like your profile. Activate your startup's Facebook, Instagram or Twitter page regularly. Ask your customers to interact with you. Add social media icons to your website. Add social channels to your sidebar. At the end of your blog post, ask people to follow you on social media. Promote these accounts in email marketing.
6. Share your opinion
Expressing a strong opinion on an issue that matters to your audience can be dangerous, but it can also lead to more engagement, exchange and attention. When I first posted my position that social media signals were not a direct Google ranking factor, some considered it heresy, but I was careful to back up my claims with prudent claims and evidence. Written three and a half years ago, this post has become my most popular post and I am sure many of my social media followers will be responsible.
7. Use relevant hashtags
Always take a look before jumping into a new hashtag. Look online and make sure your brand isn't being used for anything you don't want it to be associated with. Use hashtags that are about and at least closely related to your brand.
A good hashtag can get you people who could like your brand and would also give you a follow. Add hashtags on every post but only use the ones that go with that post.
8. Know your competition
It is important you know your enemy. You need to look at the ones that are already established to learn to be consistent and also look at rapidly growing businesses to learn what is working. You want to know if it poses a threat. All of this also helps identify strategic gaps. You can learn what to do and what not to do when you keep an eye out on your competition.
9. Be patient
Nothing guarantees an overnight success. It all takes time but it is worth it. There will be times people will disagree with you and troll you but you have to be graceful and handle it calmly. It can be tough to stay on the high road, but be genuine in your responses. For the long-term health of your social media presence, don't be negative in your responses.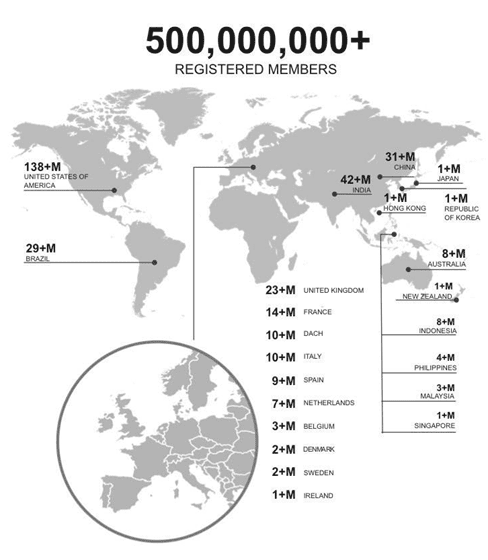 10. Build a good rapport with influencers
Interact with other influencers. Many businesses go live with an influencer and discuss their product while also talking to the influencer. Keep it a chill conversation, don't just talk about your brand, look genuine and pleasant. When you mention your brand, keep it short but make sure it leaves a mark.
11. Giveaways
Holding contests can be a great way to get new people to Like and follow your accounts, while also keeping your current fans engaged with your Page.
Comment to win – Participants leave a comment or answer a question.
Caption contest – Either the best caption (you choose) or the one with the most likes wins.
A Lucky winner will get a hamper.
Do not give away prizes completely unrelated to your brand – For example, if you give away a new iPad, you might drive a lot of engagement and participation, but not necessarily from people who will eventually become customers or lifelong fans.
12. Share more videos and reels
Video is the most engaging type of content on any social media platform, so it's a good idea to create at least some form of video content where possible for maximum engagement. Upload your videos directly to the platform of your choice, rather than linking to a third-party website like YouTube. This way, when people scroll through your feed to watch your video, your video will automatically play to get more attention.
Reels are a game changer because of the Instagram Reel Algorithm. Reels easily get you views and likes on your posts and it comes from a diverse crowd. Reels are kind of random and this is why anyone can land on your page if the reel is good enough. Always know what is trending, make reels on viral videos or memes and this way you can generate huge leads in a very less time.
13. Encourage tagging
An effective strategy to attract followers is to encourage them to tag others who may benefit from or like a particular post.
If you post an inspirational quote, write "tag friends you need today."
If you're sharing a video about Friendship Day, invite an online community to tag a friend (or better friend) that means a lot to them and you want to share the message with.
14. Know your memes
Brands that show a bit of humanity and humor work well on social media, but you should always make sure that any content you share has meaning for a particular audience and the voice of your brand. Sharing cat memes just for sharing cat memes doesn't make any sense. Even if such a post gets multiple likes, it can confuse the post, and it doesn't help with broader brand-building efforts (i.e. connecting with the right people for your organization).
15. Explore using paid ads
One of the best ways to increase your audience and exposure is to invest a reasonable amount of money in paid social advertising. Hopefully, paid social ads can promote your content, increase conversions, and help you reach new people. Accurate audience targeting allows you to target your ads to your target group.
Always have a budget for running ads on social media as the revenue you can generate from it can be far higher.
Final Thoughts
The tips presented here are not hacks'. It doesn't really blow up your social followers overnight. You need to focus on sharing information and creating messages with the right people, those who need to engage, take action and develop deeper relationships.
Used strategically and carefully, social media platforms can be a great way for brands and organizations to connect with stakeholders, build loyal followers, and expand their reach and audience.
Start building social media following using our tips and tricks. All the best.