LinkedIn is an underrated marketing gem. The way I see it, LinkedIn is like Facebook and Instagram, but for professionals. You share your work-life experience and achievements, make connections in the professional world; it's as if your LinkedIn profile is your resume, and it's for the world to see.
Imagine using LinkedIn as your marketing tool. You have a platform full of professionals, a thriving social network filled with regular users, and it's home to more than 9 million business profiles from over 200 countries. It's the quality of LinkedIn users that is truly impressive. You might also be surprised by how well users engage with the platform itself.
You have a platform where a majority of people have a regular salary that is above average. In other words, you have a platform with people who have money to spend. On LinkedIn, you're able to target your audience on a much deeper level — including geographic location, current company, past company, industry, profile language, non-profit interests, and school.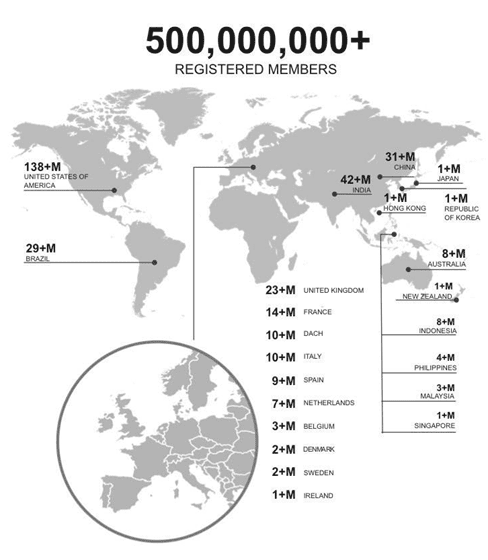 So now that we've established that LinkedIn is a perfect platform for marketing and cleared up all the common misconceptions let's dive into how you can start building out your network and subsequently generating Quality Leads.
1. Optimize your LinkedIn Profile
When filling out all of your information on LinkedIn, it is essential to keep it SEO friendly. Just keep in mind that longer-tail keyword phrases keep your targeted efforts specific and will result in higher quality traffic. If so, keywords like "website development," "website developer," and "website programming" are essential to consider. LinkedIn's search algorithm works the same way very much as Google's, so be sure to optimize — and optimize well.
Also, research has shown that users who fill their profile are entirely forty times more likely to receive incoming inquiries because of this one action alone. Once your profile is complete, don't abandon all your hard work! Continue to nurture your page, instead.
Update it regularly, like, so you become a constant fixture in the feeds of individuals and businesses within your network.
2. Advertise Yourself/Your Brand
You have to make your profile is clear about you or your brand. You have to make sure anyone who visits your profile understands what you have to offer.
For instance: "We specialize in Public Relations Management. We've been particularly successful with celebrities, politicians, etc. Some of our popular clients are X, Y and Z. We are trusted by many popular faces and continue to grow." If something like this isn't on your LinkedIn profile you're at a competitive disadvantage.

3. Engage with your connections
Add connections to your network. If you invest a minute or so each working day clicking the "connect" button on the "People You May Know" list, LinkedIn posts in your feed will broaden your network, and you will become known as someone who broadens the network which is just as important. Also, conduct manual searches and invite potential prospects into your network.
Join industry groups and be an active voice there instead of a wallflower.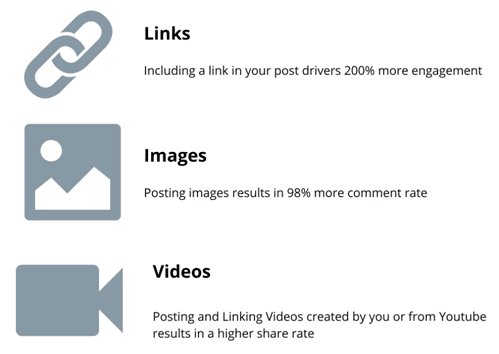 4. Target the decision-makers
It's imperative you consider the sales cycle when you're generating leads. I am referring to the entire process it takes for you to sell a product or a service. It includes everything, i.e., generating a lead, nurturing that lead, and eventually making the sale. Unless you're targeting a solopreneur, most businesses have select people who ultimately make the purchasing decisions.
Wouldn't it be wise to direct your efforts to someone with authority to close the deal? Of course, it would. Let's say you're a freelance writer looking for new clients. The best people to target when prospecting would be marketing managers or someone in that field. Anyone else would likely be a waste of your time.
The decision-makers usually have the following positions:
HR director
Marketing director
Sales director
5. Build out your lead list
Sort out your list of Quality Leads at the end of the day. Analyze the connections you have made; look who you know personally and who you do not. List out the people you don't know, see if they can help you promote your brand and make a note of those whom you would like introductions. Don't waste your time on people who won't be contributing to the growth of your organization. Cross-promote your content on other social media sites. This is a significant step to take advantage of. Cross-promoting your content on Facebook and other sites helps direct outside traffic to your LinkedIn profile.
6. Get a LinkedIn Premium Subscription
LinkedIn Premium for general users starts at a specific price based on your needs. These plans include features such as InMail, seeing more profiles when you search, access to premium search filters, the ability to view expanded profiles on LinkedIn, and more.
Some exclusive features:
InMail
See more profiles when you search
Who's Viewed Your Profile
Complete Profiles and Full Name Visibility
Profile organizer
Introductions
Premium Search
Reference Search
7. Use the 'InMail' feature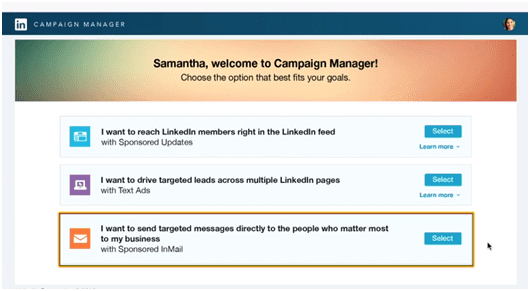 LinkedIn offers concrete and detailed targeting options, making it a real winner compared to other sites. InMail is a customized way for you to connect with people who aren't already in your "network." It keeps you from having to contend with restrictive character counts.
With InMail, your personalized message is sent directly to a target individual's LinkedIn inbox and will be seen right along with other conversations that show up there. Unlike other platforms, LinkedIn creates a frequency cap on sponsored InMail content so that individuals aren't inundated with sponsored content messages. When it comes to writing your message, it's important to make sure that it's practical and engaging for your end reader. Keep this list of best practices in mind when crafting your InMail content.
8. Follow up with your current clients and prospects
Always be up to date, follow your current clients on LinkedIn to have a better understanding. In the same way, follow your Quality Leads/prospects and see how you can be of service to them so that when you approach them, you can be clear about your goals with them and this way, you can close the deal.
9. Post an update
Take your time and make a post. Post your opinion or an article or a review, anything relevant to your clients and prospects. Each time you post an update, you get displayed on all the people you are connected with on the feed. But never sell when you post updates. Add value and share expertise instead.
10. Be a part of groups
LinkedIn lets you connect with people who are in groups with you. Use this as a targeted way to add value to others, share insights, and build out your network with prospects. When you meet like-minded people, you can brainstorm new ideas, leading to many things that can help you progress professionally.
11. Support your connections
Use LinkedIn to celebrate the accomplishments of others when you come across a news story or post that offers good news about your client or prospect. Recognize the person with an "@" reply. That will ensure they receive notification of the mention. Spend a minute a day on this.
You can also write them a recommendation. It is often challenging to secure LinkedIn recommendations, if only because it takes the writer time to log in, write, and post them. Instead of waiting for someone to recommend you, devote your time writing and posting recommendations for your customers and key contacts. Once your contact approves the text, the recommendation will show up on their LinkedIn account. This will align you with your contact, serve as a permanent top-of-mind promotional piece for you and your organization, show your network that you work together, and make it much more likely that your contact will look for a way to return the favour.
12. Stop harvesting cold leads
You come across many people who just don't want your services or want to have anything to do with you. Stop chasing them. Stop wasting time on them. They are cold leads, and they won't bend easily. Instead of spending, or should I say wasting your valuable time on them, use it to generate more leads and spend it on people who are giving you a green signal and build a good relationship with them.
Why choose LinkedIn?
When you market on LinkedIn, you're not just hitting a generalized demographic of individuals in specific geographic locations with particular professed interests like everywhere else. On LinkedIn, you're able to target your audience on a much deeper level — including geographic location, current company, past company, industry, profile language, non-profit interests, and school.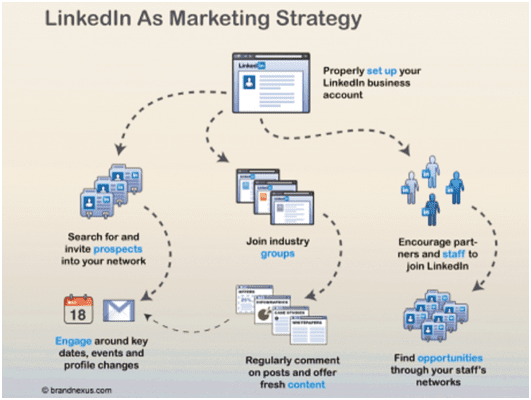 Why do B2B marketers choose LinkedIn to generate quality Quality Leads?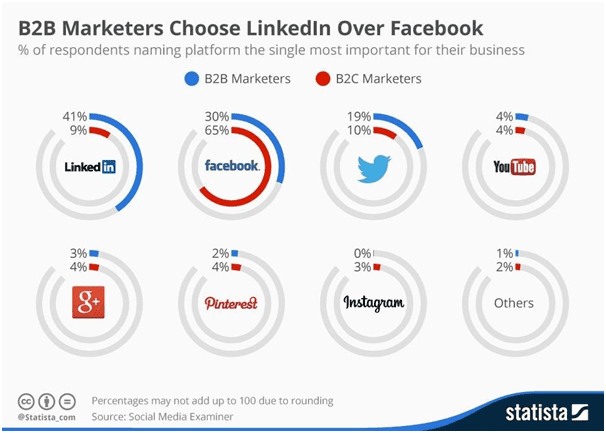 B2B Social Media Marketing
LinkedIn is responsible for over 65% of all visits from social media channels to corporate websites.
60% of LinkedIn users do not visit Twitter
93% of B2B marketers consider LinkedIn for lead generation
80% of LinkedIn members want to connect with companies to enhance their careers.
Conclusion
In my opinion, LinkedIn is the go-to social media site when it comes to anything professional. It is the best place to help you generate quality Leads as people here are people willing to grow and spend their money to progress their lives. You also get a good idea about your prospects and ease your way to get an introduction. You can use LinkedIn's features to filter out and directly engage with the people you want to. In these times, you need to learn how to get the best out of LinkedIn.