Affiliate marketing is one of the best ways to make money with your blog or website and is a legitimate option for any niche. Many popular sites and blogs use it as their primary monetization method. If you want to make money with affiliates, you need to know about the best affiliate networks where you can easily find products and services to promote. Several major networks are well established in the industry and some new entrants are worth mentioning.
What is Affiliate Marketing?
Affiliate Marketing is a way to make money online without selling products or services. In fact, it is possible to make money as an affiliate without a website. Some programs may promote themselves through paid traffic or social media such as pay per click (PPC) advertising.
Wikipedia defines it as "Affiliate marketing is a type of performance-based marketing in which a business rewards one or more affiliates for each visitor or customer brought by the affiliate's own marketing efforts."
Affiliate marketing is the preferred monetization method for many bloggers and website owners because it can generate passive income if visitors come to your site through SEO or other low-cost methods.
What do you mean by Affiliate?
As an affiliate, you will receive referral commissions based on the actions you take. Affiliate marketing programs may offer commissions when you refer visitors to make a purchase, fill out a contact form (CPL or cost per lead), or click a link (CPC or cost per click). You will receive a unique tracking link. Then, when a visitor takes a certain action when they click on a link and go to your landing page, you are charged a fee.
What is an Affiliate Network?
The affiliate network acts as an intermediary, bridging the gap between merchants (advertisers) and affiliates (publishers). You can find affordable affiliate programs from various companies by creating a free affiliate marketing platform account.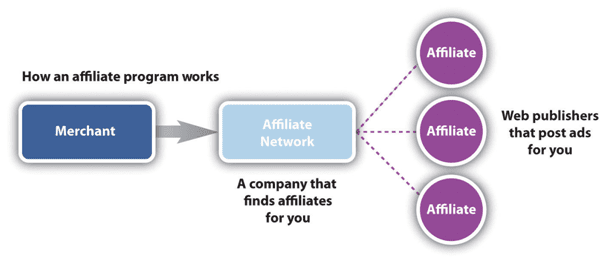 Here is a list of the Best 9 Affiliate Networks: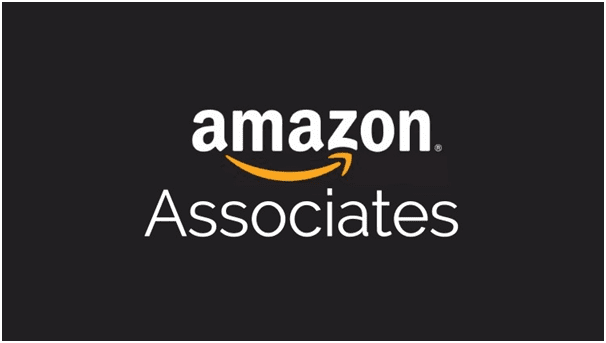 Almost every company on this list will say that they are the best affiliate marketing networks in the world. It's only when Amazon Associates says it, it's really true.
The list of products available on Amazon is almost endless. The cool thing about Amazon referral cookies is that they are universal. Amazon has different versions of their sites in different countries. To receive money for referrals to these sites, you must register as an affiliate on each site.
Commission Rates: 1% to 10% depending on product category. Cookie lifetime: 24 hours. However, when the invitee adds an item to their shopping cart, your cookie is stored for that item for 90 days.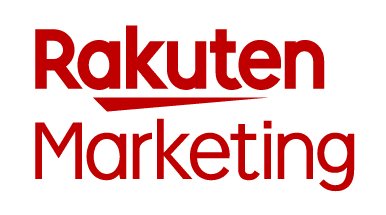 Rakuten Advertising, formerly known as Rakuten Marketing, is an affiliate marketing service provider. The company, in 2005, claimed it was the largest pay-for-performance affiliate marketing network on the Internet.
Rakuten also has cool backend features like automatic ad rotation and a data feed that you can use to show product comparisons. Just those two tools can save you time and give you a leg up on the competition.
Commission Fee: Depends on the seller.
Lifetime of Referral Cookies: Vary by seller.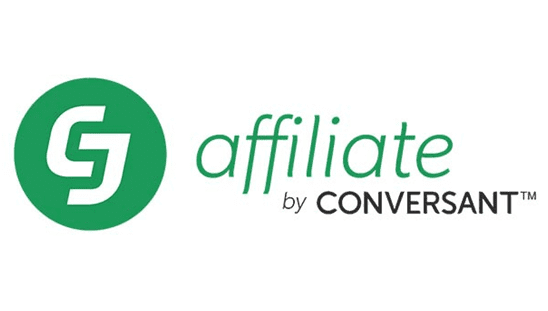 CJ Affiliate covers a variety of foundations, both physical and digital. Everything from apparel and software to InterContinental Hotels Group. CJ provides access to thousands of products as well as 3,000 different sellers.
Most affiliate networks (and all large affiliate networks) require you to contact the seller individually from the dashboard. This is how CJ works. After the seller accepts the bid, you can create a link on the CJ dashboard and view statistics for all items. If you want to sell on sites like Lowes, Overstock, Office Depot, Grammarly, Priceline, and GoPro, CJ is for you.
Commission Fee: Depends on the seller.
Life of Referral Cookies: Vary by seller.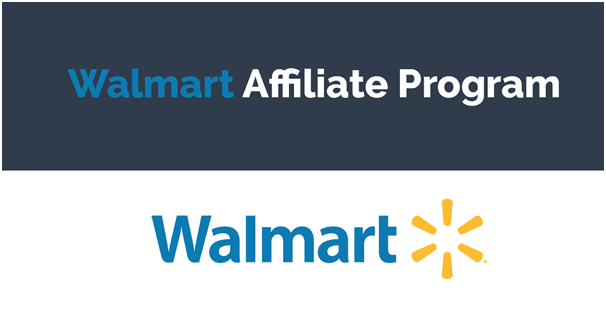 Walmart is another Amazon-like option. Walmart's Affiliate Program allows affiliates to earn commission by placing banner ads or text links on their website and referring customers. Affiliates earn money each time a visitor follows a link and then completes a qualifying purchase. The program is free to join.
In particular, Walmart is now making a bigger effort to expand its e-commerce presence and increase the number of third-party sellers on its platform. Like Amazon, almost any blogger or website owner can use the Walmart affiliate program. Walmart manages the affiliate program through Impact.
Promote a wide range of products. Most sales will generate about 4% commission.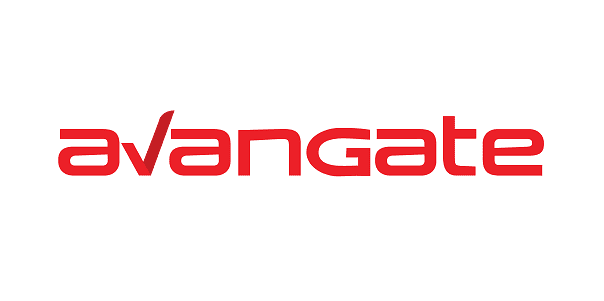 The Avangate Affiliate Network targets digital product and software companies. Avangate could be the best affiliate network. With access to over 22,000 different software products, it's a must for any digital product site.
While this network is focused on small companies, Avangate provides access to larger companies. Avast, Kaspersky and Bitdefender are just a few of the highly specialized digital products companies.
Commission fee: up to 50% (and more in some cases).
Lifespan of Cookies: 30-180 days (set by seller).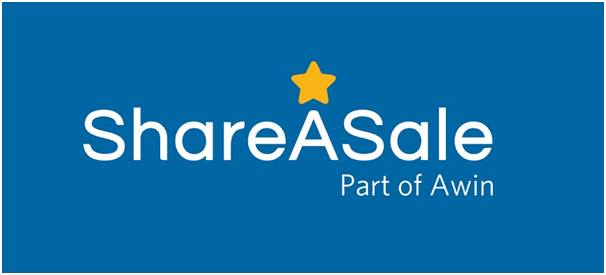 ShareASale is one of the most popular affiliate networks. They offer affiliate programs for more than 5,000 merchants with physical and digital products. That makes them arguably the world`s largest affiliate network.
Get your affiliate marketing strategy off the ground – today – with ShareASale. Their platform allows all types of content creators to monetize their website or platform by partnering with their favorite brands.
One of my favorites in ShareASale is in the Green Merchants category. However, if you run an eco-friendly site, you have a huge opportunity to promote products unique to eco-friendly sellers. You must contact the seller individually.
Commission Fee: Depends on the seller.
Lifetime of Referral Cookies: Vary by seller.

The eBay affiliate network pays commissions to promote ads on eBay. This gives you an almost infinite number of products to promote. However, if you run a platform that changes more frequently, such as social media rather than blogging, eBay may be a viable option.
Another unique opportunity offered by the eBay Partner Network is the ability to promote used, collectibles and rare items. What most other affiliate networks cannot offer.
Fee Rate: As with many programs we discussed, fees vary by product category, but all fees range from 50% to 70% of eBay sales fees.
Cookie lifetime: 24 hours. However, if your bid is made within 24 hours, your cookie will be kept until the auction ends.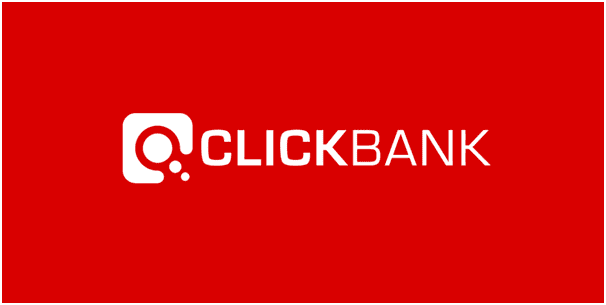 ClickBank is another digitally driven affiliate network. You can use real products as well, but ClickBank tends to offer smaller retailers and fewer large businesses.
ClickBank is known for offering substandard products. They have tightened their verification process to reduce the number of substandard sellers, but you can find some anyway. They also adopted a generous return policy to enhance their image. This is good for buyers, but can lead to lost commissions.
Aside from the downside, ClickBank offers merchandise you won't find anywhere else and commissions are usually above average.
Commission Fee: Depends on the seller.
Lifetime of Referral Cookies: Vary by seller. Typically in the 60-day range.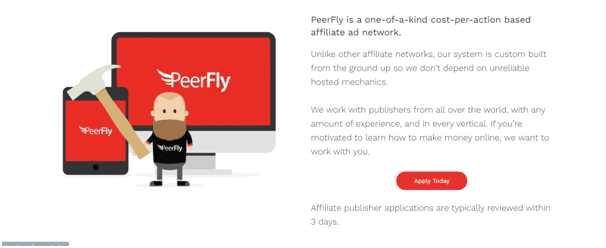 Although Peerfly has been operating for more than a decade, it can be considered a "boutique" chain with fewer staff and fewer offerings than larger chains. Peerfly pays for lead generation, which is rare in affiliate networks.
Both physical and digital products can be used by both large and small businesses. Smaller Peerfly sizes are more convenient to use, so new applications are not automatically accepted. This process may take three or more days.
Commission Fee: Depends on the seller.
Life of Cookies: Vary by seller.
Can a beginner join an Affiliate Network?
Each affiliate network has its own policies, but anyone can create an account with most policies. You don't need a permanent blog or high-traffic affiliate site, or years of experience in digital marketing. However, most networks require you to apply for the specific program you want to promote and get approval before you can start promoting and earn commissions.
Some companies may approve new websites and new affiliates, but this is not always the case. It may be rejected by several programs at startup.
There are many affiliate programs open to beginners, so don't be upset about a few rejections. Later, as you gain experience, you may come back and apply for this program.
Is Affiliate Marketing Right For You?
The Affiliate Program is suitable for anyone who likes to make money. But there are things to consider. Aggressive or overly excessive affiliate marketing can be offensive. Too much marketing can also negatively affect a particular audience. In general, any marketing can alienate a picky or critical audience. This is why affiliate ads do not appear on "occupant" sites.
Conclusion
Affiliate networks are beneficial for managing several affiliate programs in one place. You won't have to log in to a million different websites, and you'll get one payment from the network instead of getting lots of smaller amounts from separate programs.
Things change quickly and often online. But one thing never changes: the best way to gain an audience is to provide great content.