Affiliate marketing is one of the best ways to make money with your blog or website and is a legitimate option for any niche. Many popular sites and blogs use it as their primary monetization method. If you want to make money with affiliates, you need to know about the best affiliate networks where you can easily find products and services to promote. Several major networks are well established in the industry and some new entrants are worth mentioning.
What is Affiliate Marketing?
Affiliate Marketing is a way to make money online without selling products or services. In fact, it is possible to make money as an affiliate without a website. Some programs may promote themselves through paid traffic or social media such as pay per click (PPC) advertising.
Wikipedia defines it as "Affiliate marketing is a type of performance-based marketing in which a business rewards one or more affiliates for each visitor or customer brought by the affiliate's own marketing efforts."
Affiliate marketing is the preferred monetization method for many bloggers and website owners because it can generate passive income if visitors come to your site through SEO or other low-cost methods.
What do you mean by Affiliate?
As an affiliate, you will receive referral commissions based on the actions you take. Affiliate marketing programs may offer commissions when you refer visitors to make a purchase, fill out a contact form (CPL or cost per lead), or click a link (CPC or cost per click). You will receive a unique tracking link. Then, when a visitor takes a certain action when they click on a link and go to your landing page, you are charged a fee.
What is an Affiliate Network?
The affiliate network acts as an intermediary, bridging the gap between merchants (advertisers) and affiliates (publishers). You can find affordable affiliate programs from various companies by creating a free affiliate marketing platform account.
Here are 12 of the best affiliate network platforms of India
1. CJ Affiliate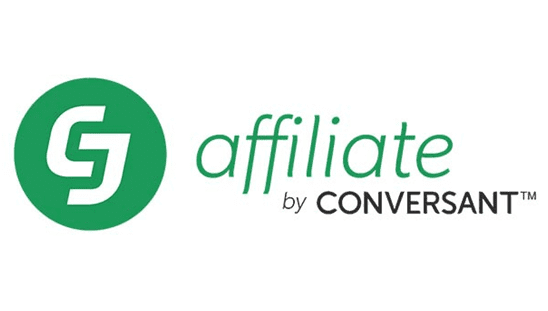 CJ Affiliate covers a variety of foundations, both physical and digital. Everything from apparel and software to InterContinental Hotels Group. CJ provides access to thousands of products as well as 3,000 different sellers.
Most affiliate networks (and all large affiliate networks) require you to contact the seller individually from the dashboard. This is how CJ works. After the seller accepts the bid, you can create a link on the CJ dashboard and view statistics for all items.
Commission Fee: Depends on the seller.
Life of Referral Cookies: Vary by seller.
Some of the big physical and digital companies using CJ are:
Overstock
Office Depot
Priceline
GoPro
Grammarly
Pros:
Variety in range of big and small merchants
One of the best back-end dashboard available
Really easy to generate links with the deep link generator
Cons:
The dashboard is not idle for beginners
2. Maxbounty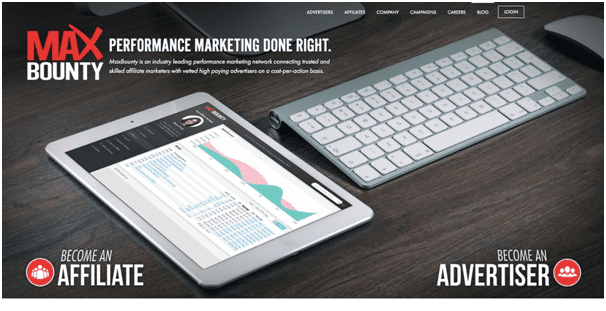 MaxBounty is one of the popular and reputable affiliate marketing networks with direct advertisers and premium publishers providing the highest ROI.
Also, getting approved as a publisher in the MaxBounty network is not an easy problem to solve. If you are at the beginner level of affiliate marketing, I highly recommend joining MaxBounty. Trial campaigns convert easily. All you have to do is make sure that you are only driving traffic through accepted feeds.
Pros
A very dedicated affiliate managers
CPS offers from huge brands
Many CPA offers available
One of the best search functions available
Well designed interface
Huge commission rates per sale
Cons
No deep links
No warning before terminating your account
A lengthy sign up process
Poor customer support
3. ShareASale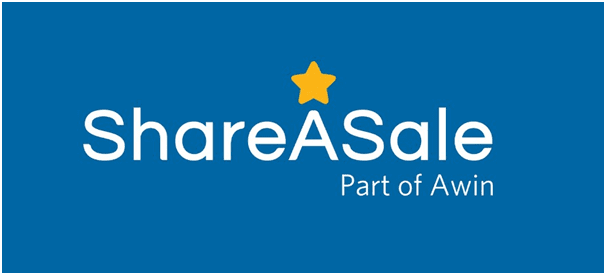 ShareASale is one of the most popular affiliate networks. They offer affiliate programs for more than 5,000 merchants with physical and digital products. That makes them arguably the world`s largest affiliate network.
Get your affiliate marketing strategy off the ground – today – with ShareASale. Their platform allows all types of content creators to monetize their website or platform by partnering with their favorite brands.
One of my favorites in ShareASale is in the Green Merchants category. However, if you run an eco-friendly site, you have a huge opportunity to promote products unique to eco-friendly sellers. You must contact the seller individually.
Commission Fee: Depends on the seller.
Lifetime of Referral Cookies: Vary by seller.
Pros:
Very well known merchants for both physical and digital platforms
Easy to generate links via bookmarklet
A reliable brand that has been active for years
Cons:
A poor dashboard design compared to other brands
4. Amazon Associates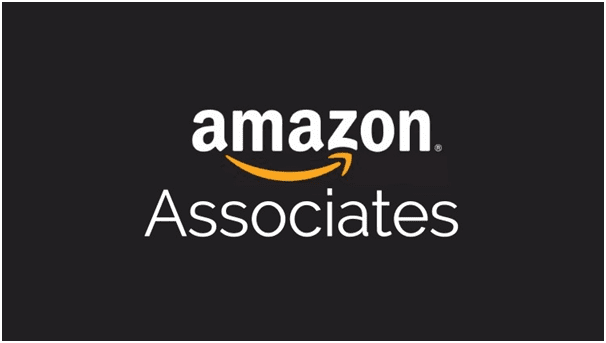 Almost every company on this list will say that they are the best affiliate marketing networks in the world. It's only when Amazon Associates says it, it's really true.
The list of products available on Amazon is almost endless. The cool thing about Amazon referral cookies is that they are universal. Amazon has different versions of their sites in different countries. To receive money for referrals to these sites, you must register as an affiliate on each site.
Commission Rates: 1% to 10% depending on product category.
Minimum payout: $10 for Amazon gift card or direct deposit.
Cookie lifetime: 24 hours. However, when the invitee adds an item to their shopping cart, your cookie is stored for that item for 90 days.
Pros:
Huge collection to choose from
One of biggest and most trusted e-commerce brand
Cookie that gives you credit for all that people buy
Cons:
Cookie lasts 24 hours
Low commission on selected products
Registration required for different countries

5. Kinsta Hosting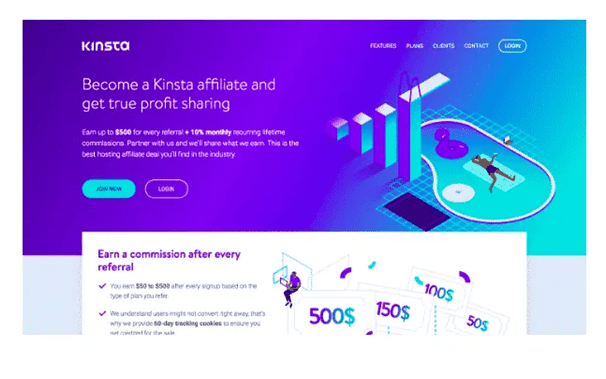 Kinsta Affiliate is known for web hosting. It is best suited for marketers who have been in the game for more than 2 years, as they are more likely to know how to sell high paying products. Kinsta is known for speed hosting, futuristic infrastructure and great customer support. Kinsta has also rebranded itself as a very user-friendly web hosting. It is definitely better than its previous versions.
Pros
Speed
Guaranteed uptime
Cloud-based
Amazing tech support
Idle for beginners
Regular Traffic
Made for e-commerce
Cons
No email hosting
No phone support
6. Rakuten Marketing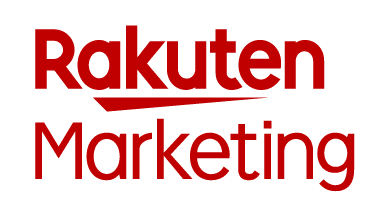 Rakuten Advertising, formerly known as Rakuten Marketing, is an affiliate marketing service provider. The company, in 2005, claimed it was the largest pay-for-performance affiliate marketing network on the Internet.
Rakuten also has cool backend features like automatic ad rotation and a data feed that you can use to show product comparisons. Just those two tools can save you time and give you a leg up on the competition.
Commission Fee: Depends on the seller.
Lifetime of Referral Cookies: Vary by seller.
Pros
Easy sign up
Good for beginners
Amazing support tools
Cons
7. Avangate Affiliate Network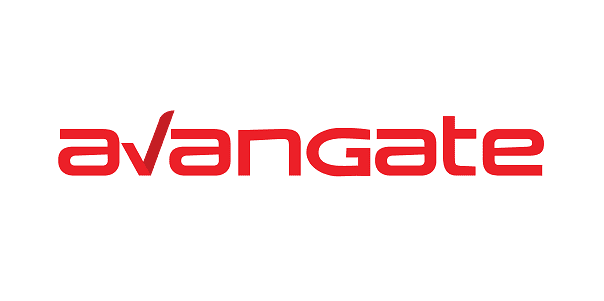 The Avangate Affiliate Network targets digital product and software companies. Avangate could be the best affiliate network. With access to over 22,000 different software products, it's a must for any digital product site.
While this network is focused on small companies, Avangate provides access to larger companies. Avast, Kaspersky and Bitdefender are just a few of the highly specialized digital products companies.
Commission fee: up to 50% (and more in some cases).
Lifespan of Cookies: 30-180 days (set by seller).
Pros:
Ranked #4
PayPal available
Regular payments
Customized deep links
Monthly detailed reported
Cons:
Pay available only in USD and EUR
Cookie length 180 days only
8. Reseller Club

Reseller Club is among the largest reseller hosting companies in India. You can easily make money upto Rs. 2,000 or a maximum of Rs. 8,000 per referral. You can easily manage your account and track your performance with a unique affiliate ID. Cookie is valid for 60 days. Reseller club also offers multiple payout options, which are via PayPal or Bank Transfer. The minimum payout balance is Rs 50.
Pros:
High Uptime
Free SSL
Multiple Server Locations
Unlimited Bandwidth
30-Day Money Back Guarantee
SSD Drives and LiteSpeed
Free Cloud Flare CDN
24×7 Chat & Ticket Support
Cons:
High Domain Prices
Unresponsive Support
9. Flipkart Affiliate

Flipkart is one of the largest e-commerce companies in India. Flipkart referral payments vary for desktop/mobile sites and mobile apps. The average commission offered ranges from 6% to 20%, depending on the category.
Flipkart also provides a wide range of affiliate tools like banners, widgets and API to list Flipkart offers/products on your own website/app. You can track the performance of your referrals and conversions with real-time reports provided by Flipkart.
10. BigRock Affiliate

BigRock is India's leading web hosting and domain registrar. The affiliate program uses tracking to track and reward sales made on the affiliate's URL. BigRock's tracking cookies are valid for 60 days.
Besides domain name registration and web hosting, BigRock also offers additional services such as email hosting, website building and digital certificates.
Standard commissions start at Rs 30 and can go up to 30% per sale, depending on the product offered.
Pros
Cost effective
Secure
Private server
Easily customizable
Cons
Not idle for beginners
Bad tech support
11. HostGator Affiliate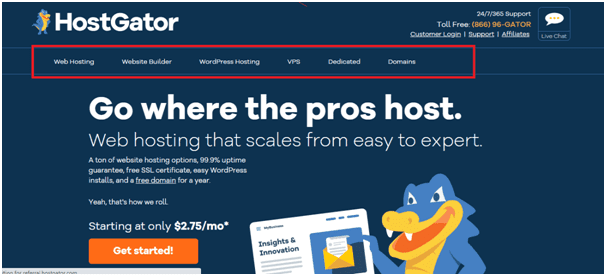 HostGator is known for their shared hosting suitable for affiliate marketers and bloggers. They are the oldest and one of the most trusted web hosting companies out there. They are also trendy as they are the biggest hosting company in the world. They host over ten million+ websites.
PROS:
Fast hosting
Free SSL
24/7/365 Support
Email
45 Day Money-Back
99.99% Uptime Guarantee
1-Click WordPress Installations
Many programming languages (PHP, Ruby on Rails, Python, Pear…)
Flexible Terms- You can buy hosting on 1,3,6,12,24,36 month bases)
Plenty of storage- all plans come with unlimited storage
CONS:
High renewal pricing (hint: take advantage of this exclusive sale and buy a 36-month plan for cheap.)
No staging area for testing
No in-built caching system
Constant up-selling
12. ClickBank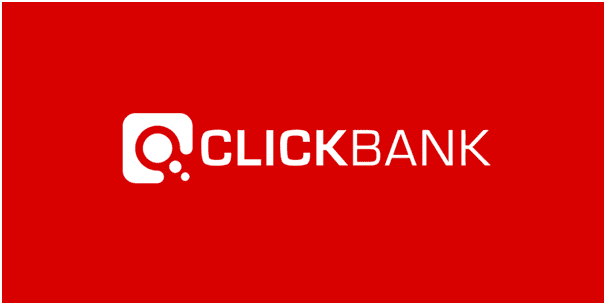 ClickBank is another digitally driven affiliate network. You can use real products as well, but ClickBank tends to offer smaller retailers and fewer large businesses.
ClickBank is known for offering substandard products. They have tightened their verification process to reduce the number of substandard sellers, but you can find some anyway. They also adopted a generous return policy to enhance their image. This is good for buyers, but can lead to lost commissions.
Aside from the downside, ClickBank offers merchandise you won't find anywhere else and commissions are usually above average.
Commission Fee: Depends on the seller.
Lifetime of Referral Cookies: Vary by seller. Typically in the 60-day range.
Pros
Never run out of products to advertise
Great potential
High commission
Easy to get in
Cons
Many valueless products
Not idle for newbies
Can a beginner join an Affiliate Network?
Each affiliate network has its own policies, but anyone can create an account with most policies. You don't need a permanent blog or high-traffic affiliate site, or years of experience in digital marketing. However, most networks require you to apply for the specific program you want to promote and get approval before you can start promoting and earn commissions.
Some companies may approve new websites and new affiliates, but this is not always the case. It may be rejected by several programs at startup.
There are many affiliate programs open to beginners, so don't be upset about a few rejections. Later, as you gain experience, you may come back and apply for this program.
Is Affiliate Marketing Right For You?
The Affiliate Program is suitable for anyone who likes to make money.But there are things to consider. Aggressive or overly excessive affiliate marketing can be offensive. Too much marketing can also negatively affect a particular audience. In general, any marketing can alienate a picky or critical audience. This is why affiliate ads do not appear on "occupant" sites.
Conclusion
Affiliate networks are beneficial for managing several affiliate programs in one place. You won't have to log in to a million different websites, and you'll get one payment from the network instead of getting lots of smaller amounts from separate programs.
Things change quickly and often online. But one thing never changes: the best way to gain an audience is to provide great content.