In the world of blogging, every blogger wants to share their views, reviews, travel, animals, tips and tricks, etc. At the same time, every blogger wants to earn so they can make their passion their work, as most bloggers start a blog so they can be their own boss and quit their dull 8-to-5 job. Fortunately, there are many ways to monetize your blog. In this article you gonna learn about how we can monetize our blogs.
Figuring out how to monetize your blog after months of posting or even just starting out can be an overwhelming task. While there's no secret recipe for monetizing a blog there's certainly a list of methods that can help you grow and earn through your blog.
Starting and monetizing a blog has never been easier than it is today.
Not so long ago, creating and maintaining a website would cost thousands of dollars. Monetizing the website was also difficult.
But today, you can start, maintain, and monetize a WordPress blog. But just because it's easier to make money from blogging today doesn't mean most bloggers do.
However, you first need to have these two basic requirements:
Regular traffic on your blog
Traffic is what gets you paid when it comes to blogging. Your page needs to have a good amount of it. For starters, 1000+ visitors per month means you're doing the right thing. It means you can make money.
A good, responsive mailing list
A mailing list is a collection of names and addresses used by an individual or an organization to send material to multiple recipients. Just having a list is not enough, you need people who will respond and take actions. The better the response, the better the money, as simple as that.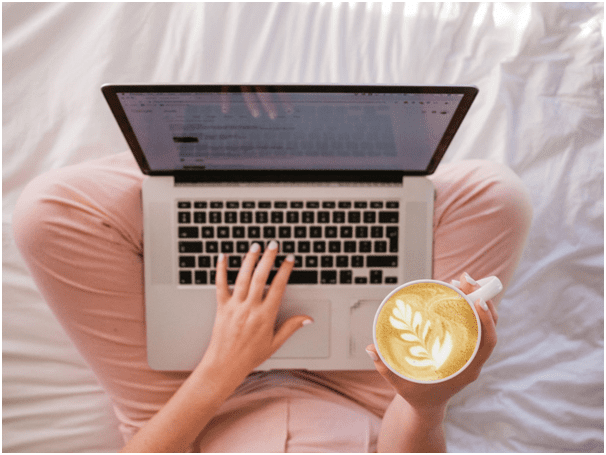 So,coming back to the point, here are 9 ways to monetize your blog
1. Choose your Niche
To make blogging easy for yourself, you need to write about something you are passionate about. You write about sports, movies, music, science, history, etc. But to make money and drive traffic towards you, you need to put out content that will get you clicks.
Think about it, you probably started your blog because you have experience/knowledge in that area, so why not use that to your advantage? Be quick, be clear and be the best in your niche.
Brands are looking for bloggers that can create content to fuel their marketing.
As a freelance blogger, your job is to create content that attracts visitors to a business's website, and if those visitors turn into customers, you get paid.
2. Product Advertising
One of the best and obvious way to monetize your blog is through advertising. When you start sellings ads yourself, you make more money. Use the advertising space on your webpage strategically and promote relevant products. Posting ads from relevant products helps you, as it makes it easy for you to convert the visitors into customers.
Ads with images/videos are more effective than text ads, as are ads that scroll with your content. Bloggers usually charge a fixed fee, called a CPM (cost per impressions) when selling to advertisers. Whether you choose to promote your own products or another service this is a great way to make money.
For those who don't feel comfortable selling their space on their own, there are plenty of advertising networks willing to step in, though they charge a commission for the service. You've probably heard of Google AdSense. Google AdSense is one of the most used services when it comes to advertising on your blog.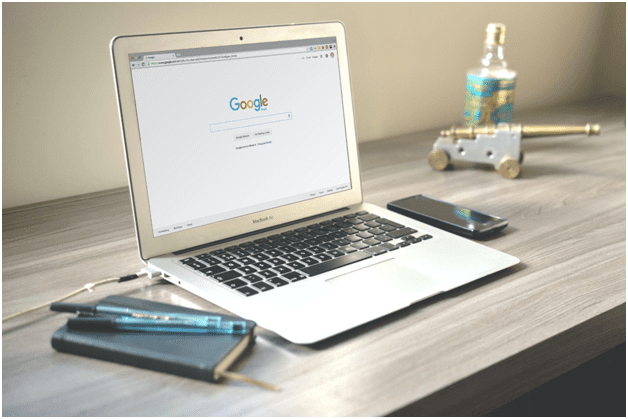 3. Affiliate Programs
Affiliate programs means offering products to your audience from other websites like Amazon. It is one of the most common techniques for monetizing blogs. When a visitor buys a product you get paid. If you ever recommend a product or service, you should check if they have an affiliate program, if they do then sign up for it.
4. Product Sales
Selling products depends on what you blog about. You can use your blog to sell products to your visitors. For health bloggers, blogs can be a powerful way to build up an audience and a way to sell their beauty products.
You develop a steady audience and a certain level of expertise in your niche and then you can sell any myriad of items. Taking a look at your competition in the market as yours can help you get a clearer idea of what is profitable in your niche. Find out what their most selling products are and try to sell that in your own unique style.
5. Services
You can build an audience and prove your level of expertise in a specific niche market, and this way you can then use your brand value to land yourself gigs or offer services. Many bloggers offer to consult or coach on their subject and get paid for it. By using your blog as a promotional tool, you can build an extensive resume which can help you grab extra freelance work and further solidify your expertise in your niche.
6. Sponsored Reviews
Get advertisers to pay you by doing sponsored/paid reviews for them. You can collaborate with a brand, for example, a mobile brand. The brand sends you their upcoming latest phone, you use it and market that product on your website by giving a review. As it is a paid
review, you have to be fair to the audience but also try to sell them the product.You should add a disclaimer when you make a post like this and keep your integrity by only giving recommendations you think your readers would truly benefit from. If your blog gains a lot of traffic from it, advertisers may start approaching you to make more reviews for their future products.
7. Subscription
We all know YouTube is free and everyone can use it. But the free YouTube has ads and a lot of content is inaccessible. So, YouTube offers a premium membership which guarantees no ads, gives you some extra features and also you have access to a lot of premium content. Similarly, content you generate is offered for free, but if you build a regular and loyal audience you can offer subscriptions. Only those who pay can get their hands on some extra content, discounts on your products and more. This can be done in a variety of ways, one of which is to offer your best articles to members only.
8. Sell your blog
You can make money selling your blog. If your blog has a huge number of regular traffic and engagement, you can sell your blog to someone in the same niche as you. Although this path is not chosen very often, it's a good idea, especially when you hit the wall with creativity. Someone else can make use of your audience while you get paid for what you have built.
There are even cases where people buy dead blogs and use SEO backlinks and monetization tools to revamp the website and make a profit by rebuilding the readership and eventually selling the website. The effectiveness of each surely depends on the type of blog you are working on and how you tailor the ads, products and affiliations to your readers.
9. Create and Sell Online Courses
The most effective and profitable way to help your audience is by creating a course. If you are a marketer, who blogs about tips and tricks to make profit in today's market, or if you are someone who works as a freelancer and helps companies with their projects, it is a great investment if you start working on and develop a course. It can be based on your experience and research and can help a lot of people who look up to you, do what you do the way you do it.
If you have other skills, don't let them go to waste. Use the audience you have built and explore your options. Do you like painting on the side? Why not try and sell those?
Sometimes people want more detailed and personalized instructions than a course, so you can even have a 1-on-1 with them, and coach them directly. It can be pay-per-sitting or a specific amount for a set number of classes. Coaching or consulting is a strategy that most blog owners who've found success in. Consulting your audience can also be your monetization strategy from the start, you can QnAs with your audience and help them out.
Final Thoughts
While starting and maintaining a blog is easier and cheaper than it used to be, most bloggers struggle to monetize it. Blogging alone does not generate income unless you find a monetization strategy that works for your blog.
Many bloggers have shown us that you don't need as much traffic or leads to generate income from your blog. We've seen people make money from beards, baby clothes, selling used cars, and even courses on MicroSoft.
However, what you do need is an understanding of the numbers required to execute a successful monetization strategy and a determination to work hard to promote your offering.
Reading this article is the first step. We hope that you now have the strategies and tools to make money from your blog.