Digital marketers and Bloggers are the leaders of this digital era. They are easily one of the biggest benefactors of social media marketing. If you are a business, specifically an online business then you want to know the secrets, you want to know what makes a customer use your product or your service over other brands.
In this article we will discuss the top digital marketers and bloggers of 2021, how they do what they do so gracefully and what are their secrets of success.
What is Digital Marketing? (What does a Digital Marketer do?
In this digital era, demands of customers are met through their laptops and phones. You no longer need to step out to get something you need, you can order anything you want and it will be right outside your door, but there is a problem, the problem is that there are many options, actually too many of them. If you want to order food, you have to choose a food delivery service provider first before selecting which restaurant and what food item it is that you want to order.
Now as a business you want customers to use your service or buy your products over others and here's where Digital Marketing comes in. Digital Marketing is promotion of your services and products digitally through social media and other digital channels. A Digital Marketer is the person you need to expand your business online. They help build an audience on various social media channels, help build your reputation, put the word for you and through your social media handles. They use marketing techniques like Affiliate marketing to generate traffic for your online services. They prepare a marketing strategy exclusively for your brand and contribute to its growth. Digital Marketing is essential in today's market as customers trust a brand who has a good online presence, as being online gives them transparency with your brand.
Here's a list of some of the top Digital Marketers
Gary Vaynerchuk (CEO & CHAIRMAN of VaynerX)
* Gary Vayner AKA Garyvee is one of the most influential personalities of the digital marketing world. With over 9.2M followers on Instagram and 3.24M subscribers on Youtube he is very popular among his peers. Along with being an entrepreneur, he's also an author and a motivational speaker.
What's unique about Gary and what is his secret of success?
He ran a lemonade stand as a teenager and made thousands of dollars on a weekend peddling baseball cards. Vaynerchuk put his family wine business online and increased sales from $3 million to $60 million in five years. You can say he was a natural when it comes to digital marketing. Garyvee is popular for instilling people with positivity and it works for him. In his own words Garyvee said "Sometimes tricking people into thinking they're better than they are — by building up their self-esteem — can work wonders"
Neil Patel (Creator of Ubersuggest, Founder of Crazy egg and Hello Bar)
Neil Patel, as described by The Wall Street Journal is the top influencer on the web, Forbes says he is one of the top 10 marketers. Neil Patel created Ubersuggest, which is a popular SEO tool. SEO is very important when it comes to digital marketing and to create a service providing tool like Ubersuggest was a genius strategy by Neil Patel.
Neil Patel through his website provides companies traffic on their social media channels. Neil's secret to success are his ventures like KISSmetrics, Hello Bar, UberSuggest and Crazy Egg, these tools are used for creating a good marketing strategy for the customers. He makes Digital Marketing look so easy that anyone would trust him with their company.
Larry Kim (Founder of WordStream, CEO of MobileMonkey)
Larry Kim is an expert on chatbot marketing, AdWords, Facebook Ads, entrepreneurship and start-ups. He has been named Search Marketer of the year 4 times now and has won special recognition from the United States Senate and House of Representatives for his work in creating jobs in the boston economy. Larry has made a huge contribution to the world of digital marketing.
Larry's mantra for success is his active participation in the world of digital marketing. He speaks across the country and shares his knowledge. He publishes his research, experience and findings in his areas of speciality i.e PPC marketing, AdWords, chatbot marketing, SEO and facebook ads.
Shama Hyder (Founder & CEO Zen Media)
Shama Hyder is many things, a digital marketer, a web and TV personality, a bestselling author, and the award winning CEO of Zen Media. Zen Media is a marketing firm who work globally and digitally. Shama has been honoured in White House and The United Nations as one of the top 100 young entrepreneurs in the country.
Shama and her team help both B2B and B2C brands through influencer marketing. Her work is commendable because of her experience and digital storytelling. Shama is not only one of the best at being a digital marketer but also a great teacher in that field.
What is Blogging? (What does a blogger do?)
In simple words, Blogging is writing and publishing it online, it then went to be not just writing but also photography or vlogging (video blogging). Blogging initially was a journal-like system where people shared their thoughts. Social Media apps like Instagram, facebook, twitter and youtube are a type of blogging apps, where people share their thoughts, photos and videos.
Blogging also became a source of income for many through features like AdSense and paid promotion where bloggers promoted a brand or reviewed one. Bloggers now earn an average of $300 – $400 a month but a professional can earn upto $10,000/month.
Here are 3 bloggers we recommend you to follow if you wanna be a blogger:
Ariana Huffington ( Founder of Huffington Post, Founder & CEO of Thrive Global)
Ariana Huffington is an author and a businesswoman. Time Magazine named her one of the world's 100 most influential people, and she built a business she sold for $315 million. Ariana started Thrive Global which offers science-based solutions to end stress and burnout.
What makes Ariana successful is her idea for HuffPost to have user-generated content. This sort of blogging is called guest blogging, it is used to build brand awareness and to showcase credible writing.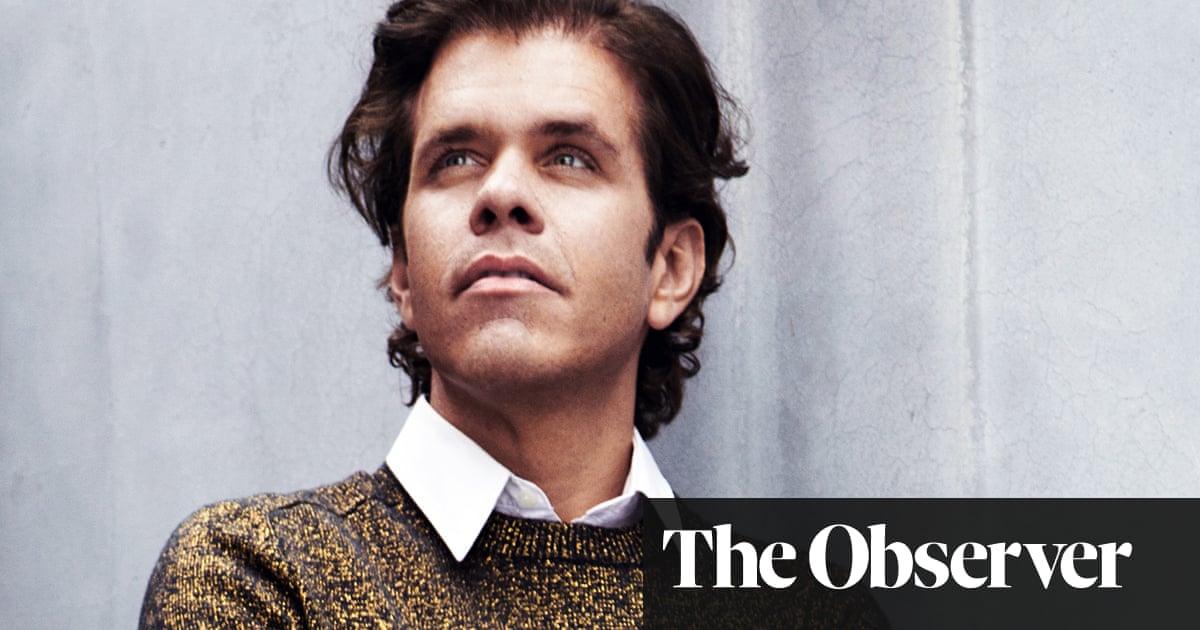 Perez Hilton (Founder of perezhilton.com)
Mario Armando Lavandeira Jr., known professionally as Perez Hilton is a famous American blogger and a media personality, his blogs are known to cover celebrity gossip. His day-to-day coverage on celebrities and all the Hollywood insider news gets him a lot of clicks and easily on the trending list on social media.
Perez Hilton's success is mainly based on his idea to feature news on his channel that is high in demand. We all know someone who is obsessed with celebrities and would click on any article about their favorites. Celebrity news gets easily viral which leads to thousands of clicks on his websites making him one of the highest paid bloggers.
Harsh Agrawal (Founder of ShoutMeLoud)
Harsh Agrawal refers to himself as an accidental blogger who is an engineer by education. Harsh has been blogging for 11+ years. He honed his skills in blogging when he met with an accident and was forced to be bed ridden.
Harsh secret to success we should all learn from, and that is, never be idle. We all know Än ideal mind is a devil's workshop", guess Harsh took it seriously and built a career out of a hobby. Harsh's journey is very inspiring and his growth in the world of blogging is commendable.
Pros of Digital Marketing:–
Increase your reach- bringing your business to the digital world allows you to find new markets and trade globally and it does not need you to invest much.
Less Investment – a properly planned and targeted digital marketing campaign can help you reach your idle customer at a much lower cost than the usual marketing methods.
Track your results – With web analytics tools and many other services online it is easier to establish an effective social media marketing campaign. You can obtain detailed information about how customers use your website or respond to your advertising.
Transparency – marketing your product online builds customer loyalty and a good reputation to your company. It enables you to listen to your users and understand how to serve them better. When both the brand and its users have a good communication it leads to a profitable brand and a happy customer
Improved conversion rates – if you have a website, then your customers are only ever a few clicks away from making a purchase. Unlike other media which require people to get up and make a phone call, or go to a shop, digital marketing can be seamless and immediate.
Easy marketing: Marketing strategy is easy because the influencer works with your team to develop a strategy which benefits both him and the brand. Also, Influencers come with a number of followers which makes it easier for us to reach them.
Pros of blogging:
Manage your online identity: One of the benefits of blogging is that it allows you to create and control your online identity. In addition to your social media profiles, people looking for your name can find your blog or author page on other blogs. This information will help people get to know you better by reading your work.
Learn something new: By blogging, you don't just learn others. You are also learning. You will learn more about your niche first as you have to study to teach others. You will also learn a lot about other areas like internet marketing no matter what you write. Whether you like it or not, there's a certain amount of marketing knowledge you will need to increase the traffic to your blog. Your knowledge of email marketing, search engine marketing, and social media marketing will continue to grow.

Improve your skills: The more you do, the better you will master this skill. The letter is no exception. Even if you don't learn to write, your writing skills will improve the more you do. You can even buy grammar checking tools like Grammarly to help you with the basics of typing, punctuation, spelling, sentence structure, and style as you type. You could become proficient in a new language. Speaking of learning and improving your skills, if you want to learn a second language, blogging is the way to go. Not only will you become better at writing in this language, you will also become better at speaking if you are invited to participate in an audio or video interview.
Connect with your readers: One of the biggest benefits of blogging is connecting with other people. You build real relationships. Something that surprises many people is that they are gaining fans by blogging. These are mainly people you meet at the beginning of your blogging adventure. They will become your most loyal fans as you continue to develop your relationship with them.
Become an author: Your blog is your portfolio. Bloggers with interesting ideas, unique writing skills, and a large audience have an advantage if they want to become authors of publications. Many of the best bloggers are recognized by publishers and offer books frequently.
Sell products: Blogging will help you sell more. All you need to do is create content that will interest readers with your products and services. Promote your content to ideal customers and you'll start attracting potential customers and increasing sales. The same rule applies when selling associate products. Write blog posts that encourage readers to take an interest in products offered by other companies. And you can get a commission from them.
To conclude this article, I can say that looking at all the people mentioned in this article and looking at what they have built, I am very inspired and I am sure you are too. From Garyvee's positivity to Harsh's attitude to help others we can see that the leaders of Digital marketing and Blogging are in good hands.
If you are interested in being a digital marketer or a blogger, you have to follow these people more closely as they are pioneers in what they do. In my opinion there is only one "SECRET TO SUCCESS" and that is pure hard work but more importantly to work hard and give your time in the field of your interest because passion is integral for you to work hard.
You May Also like